Baolongcang (International) Agriculture Product Logistics Center Project Owned by the Group Sealed Golden Capping With Joy
Publication Date:2015-01-27
Clicks:
Font size:SmallMediumBig
At 11: 18 on December 1st, with the pouring of last concrete in place, Baolongcang (International) Agriculture Product Logistics Center Project owned by the Group officially completed the capping of main structure. The ceremony site of sealing golden capping with joy was celebrated with firecrackers, the Group, project leader, supervisor and all the staffs in Baolongcang (International) Agriculture Product Logistics Center witnessed this glorious moment.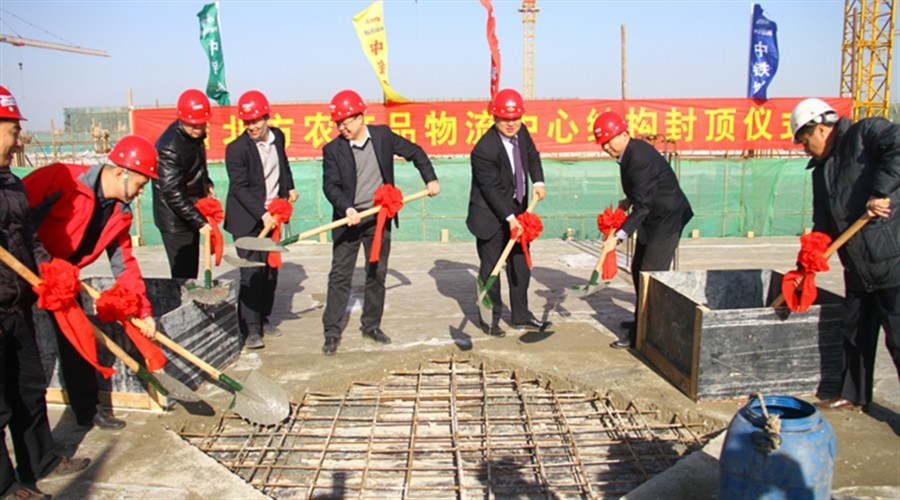 The project is developed by Lerthai Group with great effort; China Railway Urban Construction Group (Beijing) Project Company is responsible for the construction. The project has a total area of 125 hectares, with the total construction area of 603,000 square meters; it is constructed in three phases, with a total investment of 2 billion yuan. Among theme, the first-phase project covers the land area of 24.92 hectares, with a total construction area of 266,700 square meters.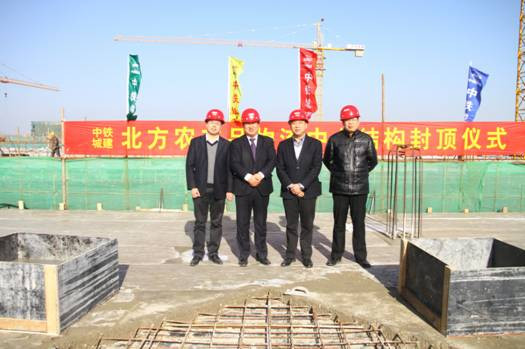 Under the care and support of group leaders, industry figures and customers, the project strives to create quality engineering, the schedule and plan node follow up to the time. The whole project officially started to construction in August 2014, and completed the project in strict accordance with the provisions of the specified date. The capping of project structure was smooth, quality-guarantee and finished ahead, the results of all construction units cooperating together and all staffs working hard, and it was a quality project of agriculture product logistics contributing for the city. As the earliest constructed single structure in the first-phase land in Baolongcang logistics project, the smooth capping of main structure would set a good example for the second phase and third phase project. Meanwhile, it also marked that the project officially transferred to the phase of masonry, secondary structure and decoration construction.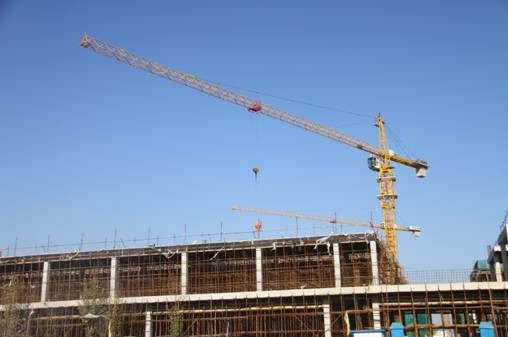 The project planning includes "seven trading areas": fruit and vegetable trading, subsidiary food trading, dried spices trading, grain, oil, egg and poultry trading, fish meat trading, local specialty trading and flower trading, and it will build the modern subsidiary agriculture product trading, warehouse logistics, inspection and testing, fresh food processing, financial settlement, network information, commercial exhibition, life "eight functional areas", possesses "nine advantages" and covers "ten formats".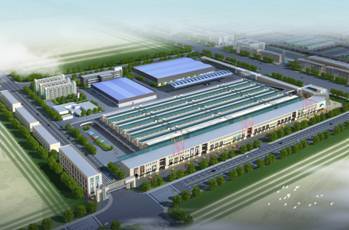 Baolongcang (International) Agriculture Product Logistics Center is benefited from the development of urban environment and urban economic, it carries the huge responsibility of nurturing city and contributing wealth and value for Shijiazhuang. It condenses the painstaking effort of all Lerthai staffs, and is the hope and wait of the city. It will subvert the traditional mode of agriculture product wholesale market and build to the modern subsidiary agriculture product logistics distribution center with national and even global coverage, and truly create "food basket" for Chinese and "money pocket" for North Chinese!